SPORTS PERFORMANCE TRAINING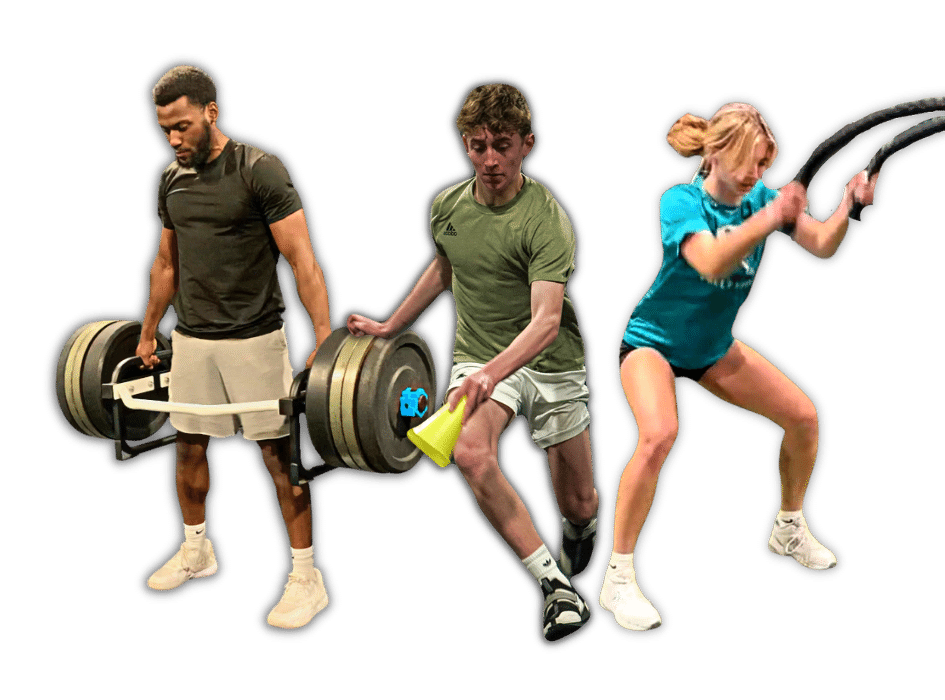 HIGH LEVEL GROUP TRAINING
Our workouts are expertly designed to accelerate your abilities and help you achieve all of your athletic goals. We focus on improving your explosiveness, strength, and power in order to increase your vertical, speed, change of direction, and reaction.
PROVEN RESULTS
With testing to pair with our training, we know our system works and we have seen success at all levels from young athletes to pros.
TRAINING FOR ALL SPORTS
Our system is built around overall athleticism. Our goal is to create athletes that jump higher, run faster, and are more agile than the competition.
Next Level Athletics in my opinion the best training facility in Tulsa! No matter the sport they can tailor-make the workout to exactly what you want to get out of it. I'm 35 years old and still playing professional basketball overseas and owe a lot of that to the training we do in the summer!
"I've been going to Next Level Athletics for training for roughly 4 years and he has been exactly what I have needed as a soccer athlete. I attend RSU and am in my second year as a sophomore. Next Level Athletics but more specifically Josh has helped me not only workout with other athletes in his gym consistently but helps me do the more specific needs for my sport and physique outside the gym. He has helped put together specific workouts that have helped me with my explosiveness and strength while not slowing me down in long distance running or acceleration. Next Level Athletics is the perfect gym for all types of athletes and would recommend any teammate or other kind of athlete to the gym. I cannot give any more credit to Josh Jackson then saying he has been the best trainer I've ever trained with. As a trainer Josh has been understanding, honest, and open to any need I have needed. Next Level Athletics is perfect for youth, high school, college, and even professional athletes of any kind."
Next level Athletics has helped me transform my game even as a veteran basketball player. I thought my years of major improvement were over, but after a summer with Next Level, I was more agile and had a higher vertical jump when I went to my team in France!